Minnesota Timberwolves: Karl-Anthony Towns talks Giannis, Ben Wallace
Minnesota Timberwolves superstar Karl-Anthony Towns sat down with FanSided's Mark Carman and gave a wide-ranging interview that covered everything from the major changes in his life away from the court to his thoughts on the upcoming Wolves season.
Towns also discussed his desire to look like Hall-of-Famer Ben Wallace and his jealousy surrounding Giannis Antetokounmpo's championship with the small-market Milwaukee Bucks.
Minnesota Timberwolves: Karl-Anthony Towns opens up about off-court changes
Towns is working with Mobil 1 this season on the Behind the Drive campaign, which will show what drives Towns both on and off the court as well as how they will be giving back to the fans.
The campaign, and this interview itself, are true-to-form for Towns, who has always been a thoughtful public figure.
The past 18 months have taken that trait to the next level, as he has gone through a range of emotions and responses to personal tragedies and is now not only comfortable with sharing his life with the public but thinks he's called to do so.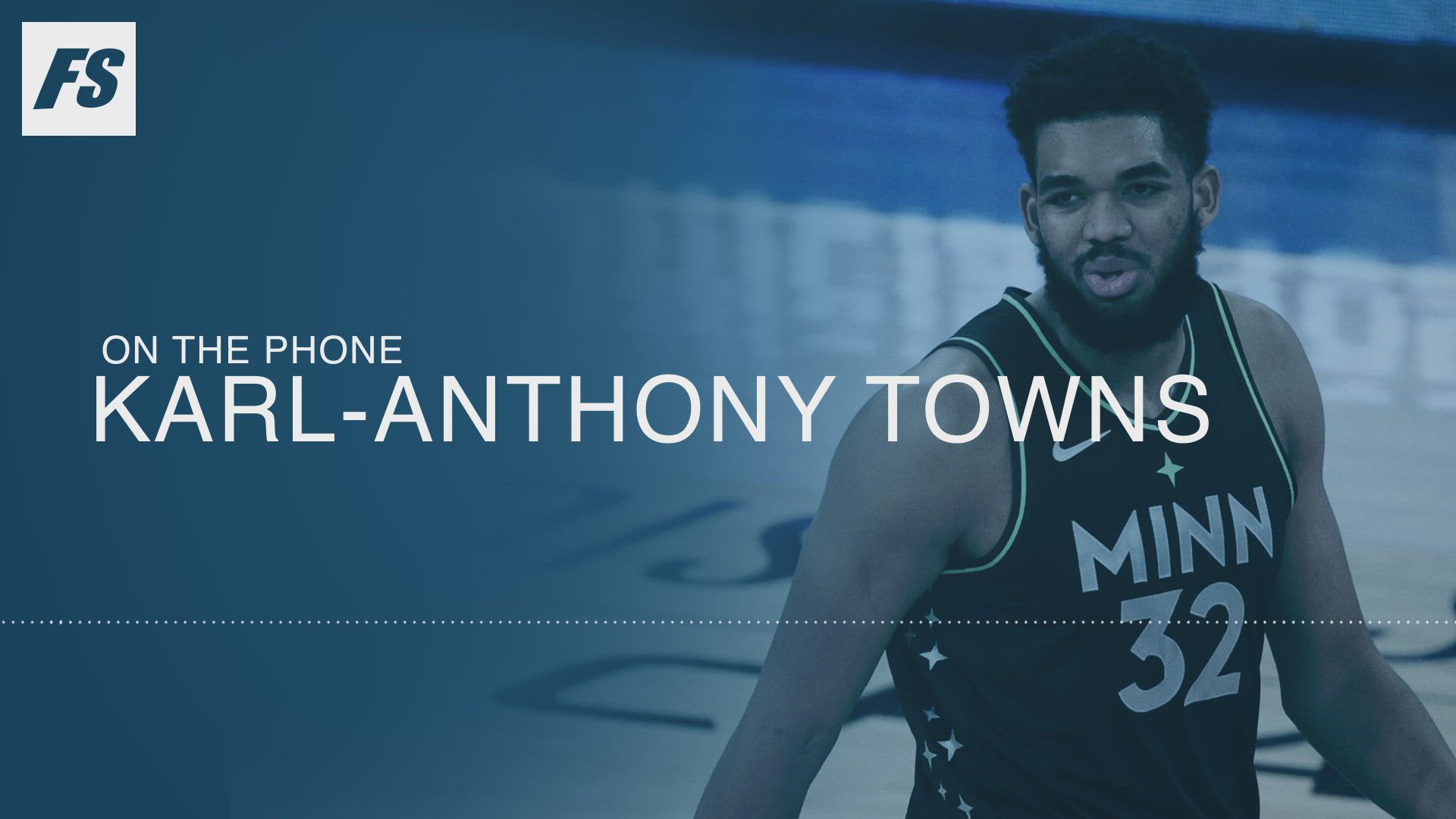 Towns talked to Carman about how he realizes that he can help other people going through similar challenges in their personal lives. Towns now see being open and honest about challenges in his life as a non-negotiable, not wanting to keep anything off the table that could help others.
Towns also said "my true gift and my true calling in life is to help people and to give back", making the point that it isn't just about money, but also giving "time, and quality of time".
Karl-Anthony Towns is jealous of Giannis Antetokounmpo and the Bucks
Carman prompted Towns to talk about Antetokounmpo's recent championship that was won with the Bucks, who play in a market much smaller than the Twin Cities. Towns spoke about his promise to Flip Saunders to win a championship in Minnesota and called Giannis' title "inspiring" but "also frustrating", talking about how upset he gets every time he sees another player hoisting the Larry O'Brien trophy.
Carman and Towns also cover KAT's love for Allen Iverson when he was growing up, including the three A.I. headbands per year that Towns would get when he played AAU basketball.
Also a somewhat random topic of conversation: Green Bay Packers quarterback Aaron Rodgers, who Towns says he "works out with all the time".
There's a bit of Patrick Beverley conversation as well, regarding the edge he'll bring to the team and, as Towns puts it, "the tenacity, his approach to every day, and the value he puts into culture".
Karl-Anthony Towns says he wants to look like Ben Wallace
Carman asked Towns about his offseason workouts and what we might see this season, presumably attempting to lead him into a conversation about playing in the post.
Towns brought up his workout posts on Instagram before saying, "I've been out here trying to look like Ben Wallace" — which would be great, but here's hoping for some Wallace-like defense this year, if nothing else.
He went on to discuss playing both in the post and on the perimeter, which is absolutely something that head coach Chris Finch will make sure happens this year. The plan is clearly to have the ball in Towns' hands as much as possible, and it doesn't really matter where he is on the floor.
We're only a little over a week from training camp, believe it or not, and Towns sounds like he's ready to chase a playoff berth. Time to get to work.