Timberwolves player grades from Abu Dhabi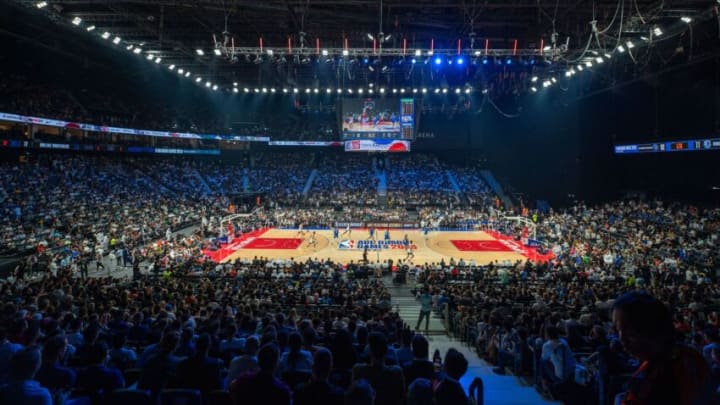 Minnesota Timberwolves (Photo by RYAN LIM/AFP via Getty Images) /
Mandatory Credit: Ron Chenoy-USA TODAY Sports /
Grading the bench
The Timberwolves also benefited from heroics off the bench as well.
Nickiel Alexander-Walker – PG/SG
Game 1 – 11pts | 5a | 5rbs | +4 in 22 minutes
Game 2 – 6pts | 0a | 2rbs | -3 in 16 minutes
NAW made a case that he is the 6th man on this Timberwolves squad. His ability to suffocate players at the point of attack defensively and shooting offensively makes him a key cog to the success of this team. NAW's decision-making and passing were crisp and notably improved from last season. He will be a major factor going forward.
Grade – A
Shake Milton – PG/SG
Game 1 – 12pts | 1a | 4rbs | -7 in 20 minutes
Game 2 – 4pts | 4a | 1rbs | +14 in 15 minutes
Shake was exceptional in game one. He is a versatile combo guard who can score and fill in as a playmaker. His shotmaking was on display early and often against the Mavs. At 6'6″, Shake is an oversized guard who offers some resistance defensively and lends a hand on the boards. Shake is a big-time pickup and is one to watch this season.
Grade – B+
Naz Reid – C/PF
Game 1 – 16pts | 1a | 7 rbs | +7 in 18 minutes
Game 2 – 14pts | 1a | 3rbs | +9 in 16 minutes
Naz Reid.
Our franchise icon picked up where he left off. He is simply a matchup nightmare as a big. He shows off his unique ability to handle in transition, shoot from a distance, and utilize his deep offensive back to generate offense off the bench. The Wolves will need to continue to balance Naz with fellow big men Rudy and Towns, but through two preseason games, it was an encouraging display.
Grade – A
Troy Brown Jr. – SF/SG
Game 1 – 6pts | 1a | 7rbs | +7 in 18 minutes
Game 2 – 2pts | 0a | 3rbs | +11 in 14 minutes
Brown Jr. offers a much-needed skillset to the Timberwolves, transition shooting and rebounding from the wings. Fighting for a spot in the rotation, Brown was a steady presence off the bench and has a chameleon-like ability to fit into multiple different lineups.
Grade – B